9 Home Design Trends to Watch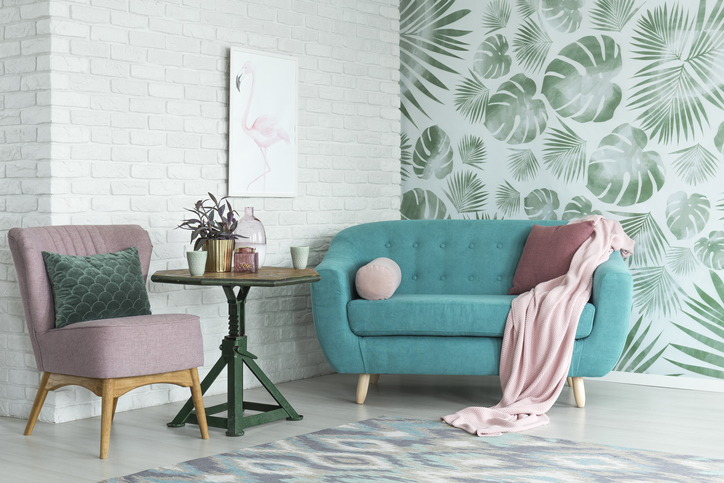 With more than 8,000 homes built last year, national homebuilder and developer Taylor Morrison has a window into the design trends that are most influencing home decor. Here are nine trends from the builder's in-house design experts based on the selections today's homebuyers are choosing.
1. Healthy homes. Eco-friendly and healthy lifestyle trends are working their way into home design in a variety of ways, such as by incorporating an abundance of plants, choosing natural materials over manmade, hardwood over carpet, and flat-finish paint instead of high-gloss.
2. Low vs. high maintenance. For busy families, the trend is toward low-maintenance design, opting for finishes that don't require a lot of TLC, such as quartz instead of granite and large tiles instead of small ones…which means less grout to clean.
3. Fashion-forward. Keep an eye on the runway because there will be a stronger link this year between fashion trends and home decor and design, such as the recent explosion of browns and tartans.
4. Earth tones. In keeping with the indoor/outdoor lifestyle trend, earth tones will be prevalent in home design.
5. Monochromatic looks. High-contrast, monochromatic looks are rising in popularity, especially in the kitchen. Look for dark finishes with stark white or grey cabinets.
6. Pastels and jewel tones. Look for palettes featuring baby blues, mint greens and blushing pinks – or the "ice cream cone" colors – or conversely, bold jewel tones like emerald and sapphire.
7. Unique finishes. Fun hardware finishes like black, rose gold and brass continue to gain popularity.
8. Flower power. Also inspired from the runway, look for floral patterns, especially in wallpaper.
9. Cozy comforts. Have you heard about the Danish "hygge" look? It's all about building a comfortable, relaxed environment with items like cozy and soft rugs, sofas and beds, as opposed to stark, tailored designs. 
Reprinted with permission from RISMedia. ©2018. All rights reserved.