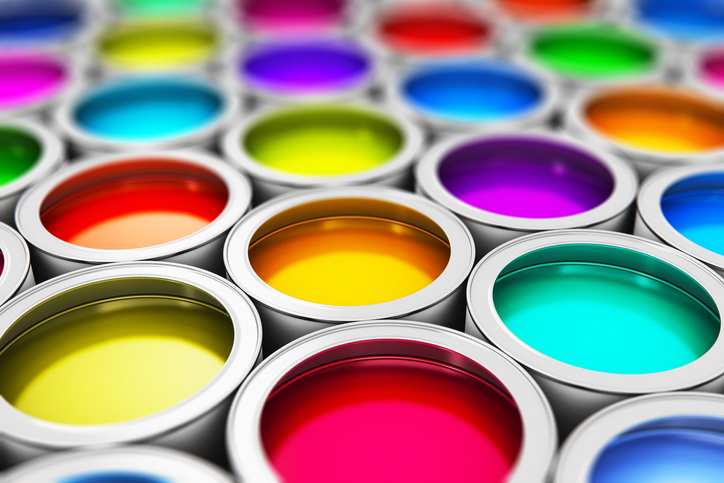 The great news about the latest trending paint colors is that there's something for everyone and every mood, from warm neutrals to deep hues of blue. Here are some of the colorways that are making headlines, according to Better Homes & Gardens. See how they might work their way into a room or two in your home:
Moody Tones. Dark, rich paint shades, such as chestnut brown, deep burgundy and charcoal blue create a "moody" velvety look thanks to complex undertones that create depth not usually found in traditional colors. Use them to make a dramatic statement on an accent wall, kitchen or bathroom cabinets, or in a small bathroom.
Nature Rules. Our increasing movement toward technology is perhaps triggering the appeal of return-to-nature colors this year. Colors that invoke the sky, forest and ocean are quickly gaining popularity for screen-weary eyes. Look for muted blues, greens, grays and browns to bring the calming influence of nature into our homes.
Warm Whites. While white never goes out of style, the current movement is away from bright, cool whites and more toward warmer whites. Look for cozy colors with names like Antique White, Swiss Coffee and Polar Bear.
Black Accents. Making its mark in a big way this year, black is being used to demonstrate beautiful contrast to white or light spaces. Use it on cabinetry, interior doors and accent walls. If true black is too strong for your tastes, consider a wide range of almost-black options, such as dark browns or charcoal grays.
Soft Shades. Also look for a wide range of soft and muted pastel hues to be popular this year, a great choice when you want a pop of color, but don't want to go too bold.
Any of these paint color ideas can provide a quick way to put your home on the forefront of design.