Why are residential real estate home prices still rising?
It is a simple answer.
There are more purchasers in the market right now than there are available homes for them to buy. This is an example of the theory of "supply and demand" which is defined as:
"the amount of a commodity, product, or service available and the desire of buyers for it, considered as factors regulating its price."
When demand exceeds supply, prices go up. This is currently happening in the residential real estate market.
Compared to last year
Here are the numbers for supply and demand as compared to last year for the last three months (March numbers are not yet available):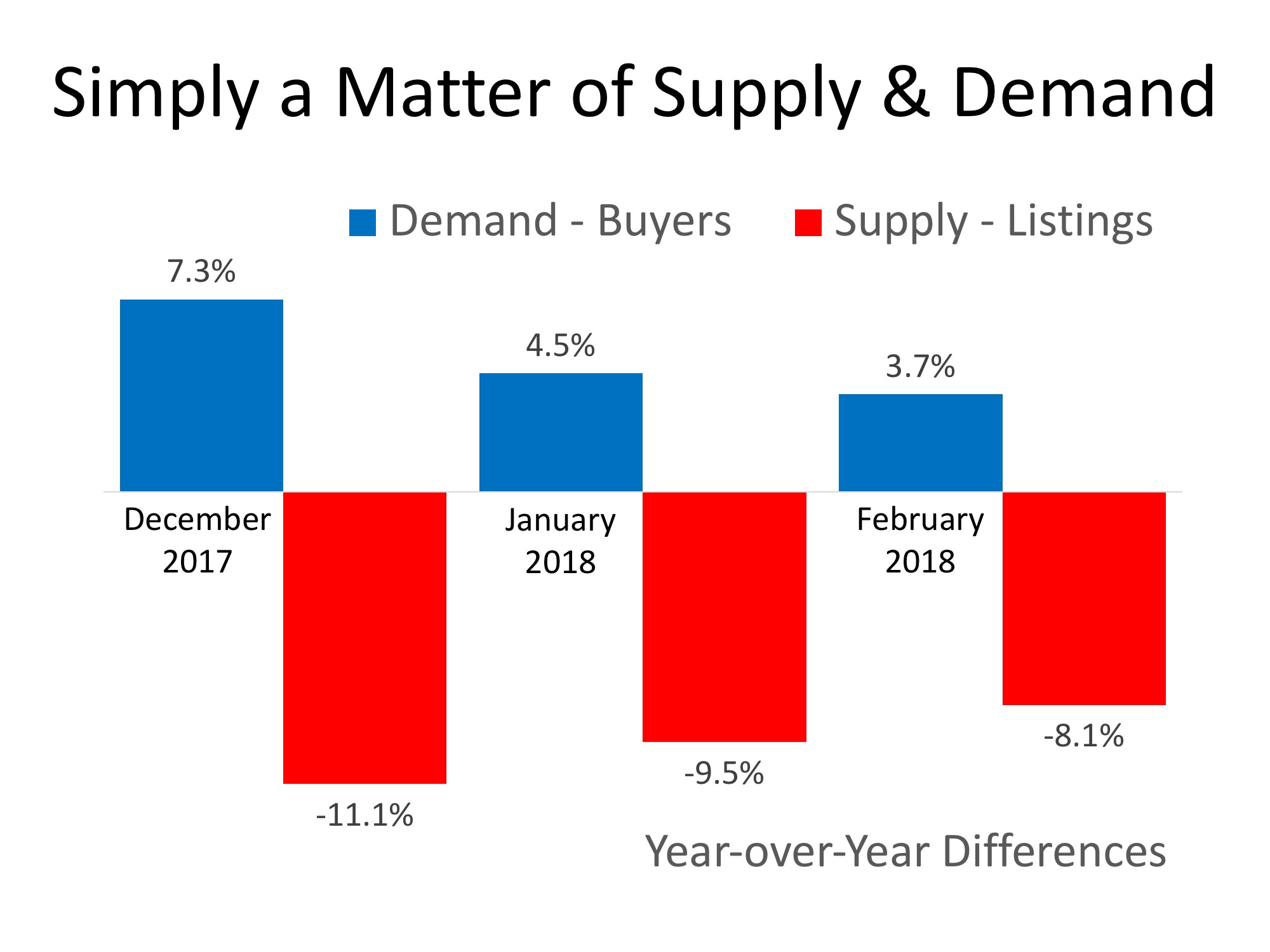 In each of the last three months, demand (buyer traffic) has increased as compared to last year while supply (the number of available listings) has decreased. If this situation persists, home values will continue to increase.
The reason home prices are still rising is that there are many purchasers looking to buy, but very few homeowners ready to sell. This imbalance is the reason prices will remain on the uptick.
Taking a closer look at the Seattle housing market
Our local market is definitely competitive and growing. Staying in tune and in touch with our local market is best done with a professional who monitors the housing and trends daily. And a dedicated magazine resource, local, recent data and analyses, doesn't hurt either.
Both together give you the needed info to make your best real estate decisions for yourself and your family.
Download the latest Metropolist Magazine, stat!
Get in touch with your trusted Metropolist broker and go through the magazine together with a focus on your real estate goals for yourself and your family.